Welcome to Our Online Labor Rate Calculator
Pricing has been a hot topic. We have a tool that makes it easy to figure out! Through being an RIA member, this gives you access to a proprietary labor rate calculator that will help you create your own price list. Created by Ben Justesen, Xactimate Affiliate Trainer and President of JRCC and Enlightened Restoration Solutions, this calculator is meant for you to plug in your financial data from your company to make prices that will get you to the correct margin that is specific to your company no matter what the trade is. This is normally a $100 dollar value that you now get free with your RIA membership. Ask anyone that has attended a class or used the calculator, the value is likely the best you will ever make for your business.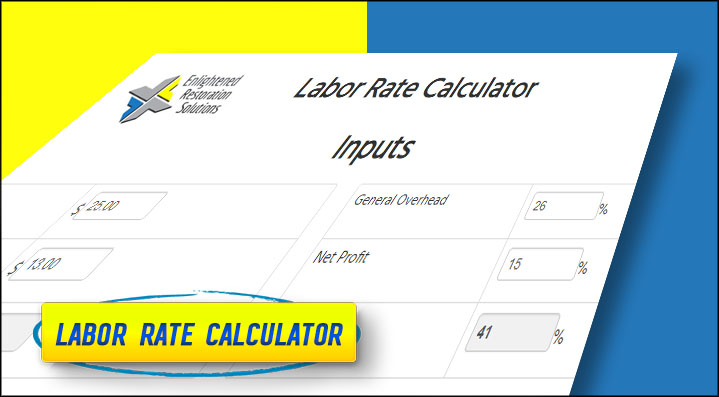 Online Labor Rate Calculator
THE LABOR RATE CALCULATOR WAS NOT DEVEOPED BY, AND IS NOT MAINTAINED OR SERVICED BY, RIA. THE DEVELOPER OF THE CALCULATOR HAS MADE IT AVAILABLE TO RIA FOR DISTRIBUTION. BUT RIA ASSUMES NO LIABILITY IN PROVIDING IT TO USERS AND MAKES NO WARRANTIES, EXPRESS OR IMPLIED, IN DOING SO, INCLUDING, BUT NOT LIMITED TO, WARRANTIES OF ACCURACY, MERCHANTABILITY, NONINFRINGEMENT, AND FITNESS FOR A PARTICULAR PURPOSE, WHETHER OR NOT THAT PURPOSE HAS BEEN MADE KNOWN TO RIA. USERS OF THE CALCULATOR DO SO AT THEIR OWN RISK.