RIA Environmental Risk Specialist (ERS) Training Course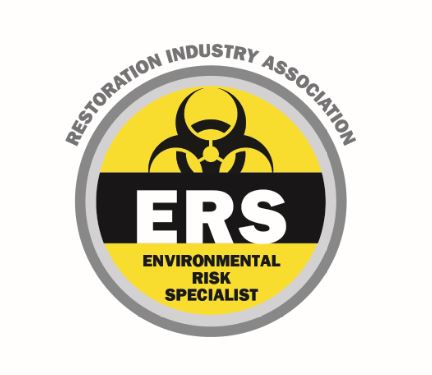 Date: December 6-8, 2022 - Registration opening soon! 

Time: 9:00 am - 5:00 pm EST

Delivery Method: In-Person 

Location: 

First Onsite Miami


1701 NW 87th Ave Ste 200
Doral, FL 33172
 
---
ERS Course Overview
The RIA's Environmental Risk Specialist (ERS) Advanced Certification Program is the newest, and final, of the four pillars of the enhanced Certified Restorer (CR) program. Who are the industry's leading subject matter experts, how did they acquire this reputation, and how can you work to become a recognized industry leader?
The NEW RIA the Environmental Risk Specialist (ERS) course will prepare the Environmental Specialist to navigate resources, industry guidelines, and regulations.  This RIA program provides the student with awareness and understanding of the environmental hazards, including Chemical, Biological, Radiological, Nuclear, Explosives (CBRNE) and risks associated with disaster sites.  This course is an excellent opportunity for students in the industry to gain a fundamental understanding of evaluating front-end risks associated with such events!
Completion of this course allows for 19.5 RIA CEC credits. 
---
Instructors
Scott Vogel
 

Norris Gearhart
CR, FLS, CLS
---

Prerequisites
Candidates have 30-days prior to the course to complete the required prerequisites in order to become certified.  
---
Training Course Fees
 
| | |
| --- | --- |
| ERS Training Course - Member | $1540 |
| ERS Training Course - Nonmember | $1855 |
---
Exam Fees

A separate $250 exam fee will apply. Prior to taking the ERS Training Course, you will have the opportunity to register to take the FLS exam online through the Proctor Free portal at your convenience. You will receive additional information to register for the exam after completing the training course registration.
---
Cancellation Policy
 
The training course availability is limited to 30 attendees. Please be sure you are available to attend when registering. Cancellations must be made in writing and emailed to info@restorationindustry.org. Cancellations received less than 30 days prior to event start date will not be granted a refund. Cancellations received 30 days prior to the event start date will be granted a full refund minus a $100 administrative fee.
Course registration can be transferred to another individual from the same company at least two weeks in advance of the event start date. Transfers will not be accepted within two weeks of the event start date. In the unlikely event, the training course must be canceled or rescheduled, RIA will contact you to register you in a comparable program.
---
Questions?
 
Contact RIA's Chief Operating Officer, Colleen Duran at cduran@restorationindustry.org.