RIA's Advocacy and Government Affairs (AGA)
AGA's Purpose: A Proactive Approach to Advocacy on Behalf of Restoration Contractors
The Restoration Industry Association's Advocacy and Government Affairs (AGA) committee is the restoration industry's first unified advocacy team. It seeks to unite the restoration industry and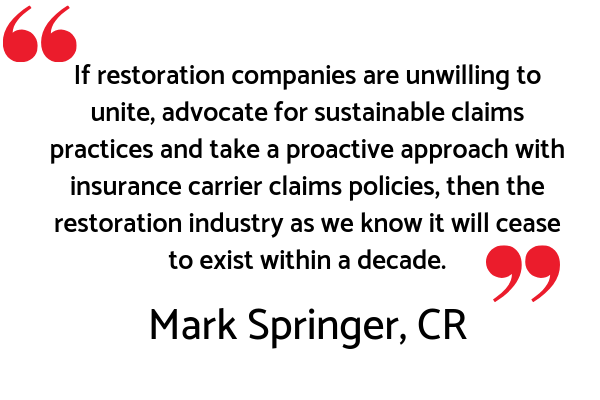 advocate for the best interests of restoration contractors nationwide, and develop and implement strategies to help create and maintain equity between restorers and insurers and their partners.
The AGA committee advocates for the financial and legal interests of restoration contractors, while working collaboratively and fairly with insurers and the other stakeholders involved in the restoration process.

For questions, please contact RIA AGA Committee Chair Jeff Gross at info@restorationindustry.org.
| | | |
| --- | --- | --- |
| Learn more about the AGA's latest activities, resources and advocacy efforts. | The AGA Academy is your one-stop resource for AGA position statements, educational videos, resources and tips. (You must be an RIA Member to Access) | RIA has launched the AGA Canada Committee to unify the industry to protect restorers' common interests in Canada.  |
| AGA investments are used to fund RIA's Restoration Advocate, development of position statements, education, advocacy tools and other resources needed to maintain AGA's operations. | The AGA is here for you and your business. Are you encountering an issue related to pricing, TPAs, TPCs, legislation, etc. that the AGA should know about? Tell us about it. | The RIA wants to hear from you. What AGA tools and resources do you find valuable and how have they helped you? Share your AGA story! |
Here's What Restorers are Saying About the AGA
"We recently received an inquiry from a junior adjuster at an insurance company asking us to reprice a large restoration project using the New Construction Price List within Xactimate. The junior adjuster had difficulty with the concept of restoration vs. new construction and the negative impact on productivity and efficiency. We provided the RIA New Construction Price List position statement and upon review by the supervisor, the insurer agreed with our position and accepted the use of our pricing model and not the new construction price list."
Frank Mirabelli, RIA Member
"Whether for your clients or people who are potentially joining the RIA or are already members, the information in the position statements could be worth hundreds and hundreds of thousands of dollars over the years."
Rick Kane, RIA Member