AGA Canada
The RIA is excited to announce the launch of the Advocacy & Government Affairs (AGA) Canada Committee. The AGA Canada Committee is unifying the industry to protect restorers' common interests.
The AGA Canada is uniting around substantive positions that we can all agree on by developing position statements to identify common issues and articulate a shared stance.
The AGA Canada will be able to campaign for the restorer's position without fear of retribution. A Canadian Restoration Advocate can speak on behalf of restorers.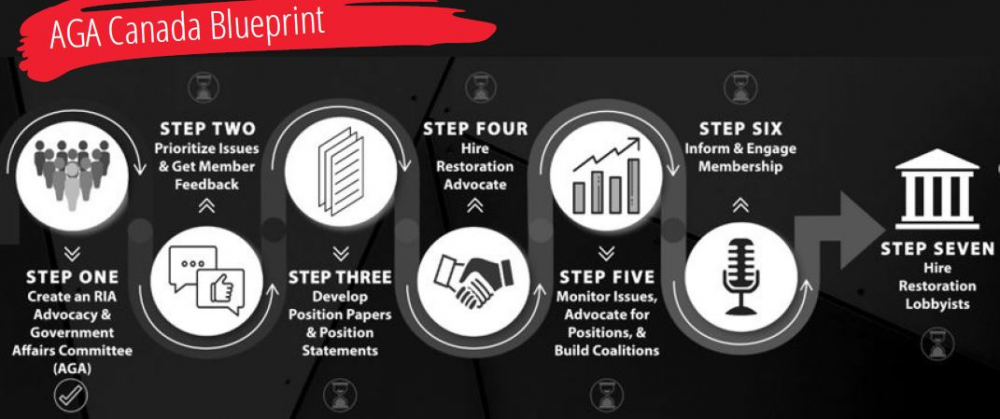 How Can You Get Involved?
1. Make an Investment in AGA Canada - Investments will help the AGA Canada Committee secure the financial resources needed to hire an AGA advocate for Canada. 
2. Join the RIA - By becoming a member of the RIA, you will have access to advocacy resources, technical education, certifications and information to help you grow your restoration company. Most of all, you will be connected to a network of over 1000 restoration professionals.