Five Ways to Get Paid with the RIA's AGA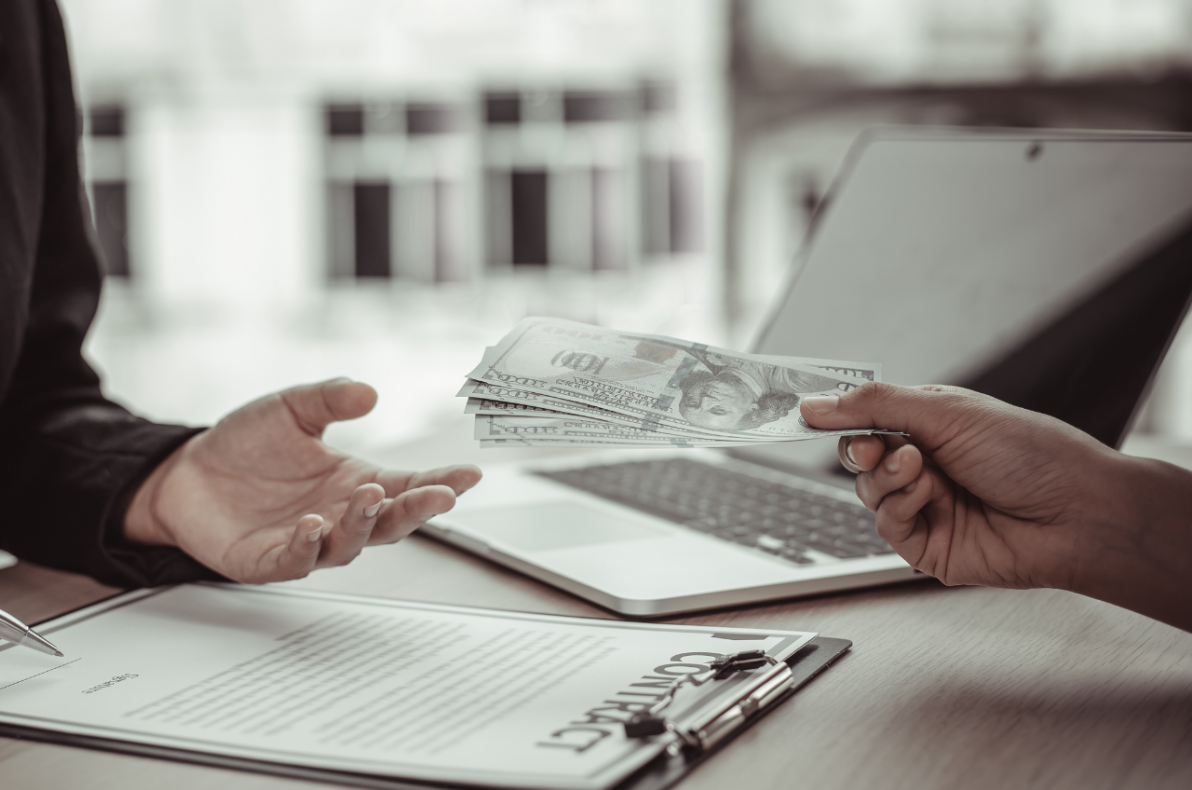 The nature of restoration work, connected as it often is to unexpected damage and urgent needs for repair, is inherently uncertain. But what shouldn't be uncertain is whether you will be paid a sufficient amount to cover your costs and make a profit from your business. This is why the Restoration Industry Association (RIA) created the Advocacy and Government Affairs (AGA) committee. The AGA is continually working to develop tools and resources restoration industry professionals can use to ensure you are being paid fairly.
As the new Chair of the AGA, Jeffrey Gross, CR, RTPE, Regional Vice President of FIRST ONSITE, is excited to steward the AGA as it works to grow its catalog of educational materials on behalf of RIA members. According to Gross, working together is the key to helping the industry move forward.
"Carriers can afford to spend money to invest in ways to limit claim expense," Gross said. "As single entities we're powerless against them. But as a group we become a force."
In the name of capitalizing on that force, this list of five ways the AGA can help you get paid will both improve your bottom line and make the industry stronger. Be sure to keep these options at the ready for your next negotiation — and all the negotiations that follow, too.
1. Position Statements
The AGA's peer-reviewed position statements, developed with the consensus of RIA members and other key industry stakeholders on reasonable and fair approaches, address issues commonly encountered by restoration contractors. The RIA has eleven position statements, with more in the works, on issues including deviation from standardized pricing, new construction price lists, the role of consultants, labor rates, scope change requests, undisputed funds, and more. "The AGA's position statements are the best defenses when insurance adjusters object to our pricing without proper basis," Gross said. "They can be literally copied and pasted, so either a specific piece of relevant content or the entire position statement can be shared easily." 
2. AGA Academy and Pricing Resources
The RIA's newly released AGA Academy is an online learning platform that includes a robust portfolio of training and educational videos and resources on pricing, estimating, and much more. Videos on fuel surcharge and final cleaning line items, Xactimate training, handling building materials spikes, and other topics are all available through this new platform. The AGA's collection of pricing resources offers insider information on how to ensure the pricing payers agree to is fair. "Pricing resources are the most valuable way to defend proper charges when they get questioned and to know how to document and defend your charges," said Gross. 
3. TPA Scorecard Report
The Third Party Administrator (TPA) Scorecard Report, generated based on surveys completed by RIA members, helps contractors make informed decisions about which TPAs to work with. They also open the lines of communication between TPAs and contractors, offering the opportunity to improve working relationships going forward. "By rating the TPAs, we help one another decide which ones to join and which ones not to join, and by working together in this way, we have more power to improve TPA processes and guidelines that impact restorers' ability to get paid," Gross said.
4. Assignment of Benefits and Insurance Bad Faith Law: 50-State Reference Guide
This reference guide is a collection of excerpts of cases and statutes that address certain aspects of the enforceability of assignment of benefits for each state, as well as addressing insurance bad faith. Because laws and legal principles may change over time, the guide is not the final word on the best legal course to take. However, it is a strong starting point for restorers and their attorneys to develop strategies that are appropriate for their businesses.
5. Face the Advocate
This online talk show, hosted by the RIA's Restoration Advocate, attorney Ed Cross, engages representatives from third party consulting firms and third party administrators to respond to consensus positions taken by the RIA. With Cross as an intermediary, Face the Advocate facilitates important dialogue between restoration contractors and third party representatives to work toward gaining consensus on improving the claims process.
VIEW ALL AGA RESOURCES
To access AGA resources you must log in with your RIA member credentials. If you aren't a member, join today!
RIA Membership Is the First Step!
When you join the RIA, you have instant access to all of these resources, and as the AGA develops new initiatives, you will have access to those as well. The membership pays for itself many times over once you begin using the tools it makes available to you. And once you are a member of the RIA, your employees can sign up as members under the umbrella of your organization. This gives them immediate access to the resources required for addressing pricing concerns while they're on the job, rather than having to defer conversations and wait for you to procure the pricing information they need.
By working to level the playing field, improve the claims ecosystem, and create equity between restorers and insurers and their partners, the AGA supports you and your business as you work to support your customers. 
 "We are a hardworking industry of people who come running to the aid of our customers at their worst hour. We invest our money up front to better their lives and property," said Gross. "And the AGA supports us by enabling us to do the work we love at a price we can afford."