RIA Showcases Industry Unity During the 2021 International Restoration Convention + Industry Expo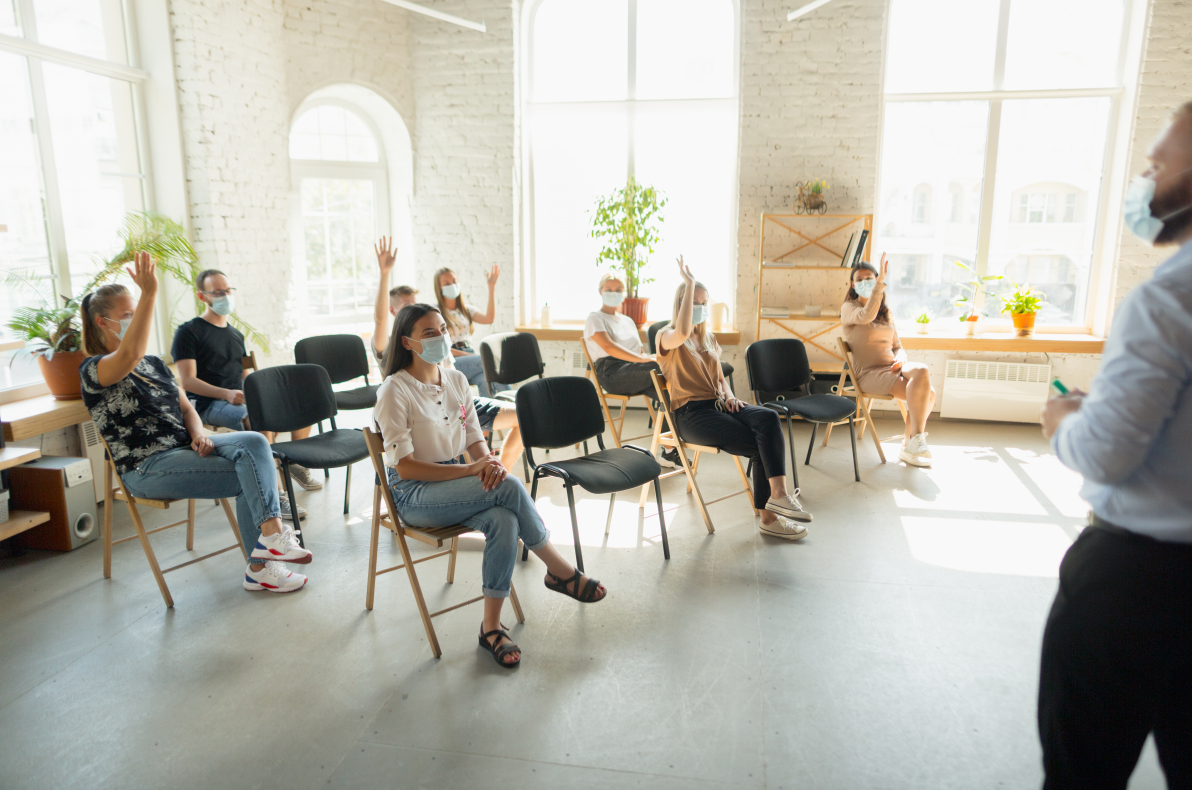 Like most of its members, the Restoration Industry Association (RIA) spent much of 2020 changing course as a result of the COVID-19 pandemic. However, the RIA used that year to help members gain a voice with third party consultants and make it easier for both parties to work together. In 2021, the RIA and The International Restoration Convention & Industry Expo, which is scheduled for June 28-30 in Kissimmee, Florida, looks to keep the momentum going with a sense of unity.
COVID-19 Planning
While the Expo (which is also celebrating the RIA's 75th anniversary) is currently planned to be held in-person, the RIA is keeping a close eye on developments due to the COVID-19 pandemic. However,  Kelley Dolan, Chair of the RIA Convention Planning Committee, says the RIA will make the safest choice possible for its members. 
"Things seem to be heading in a positive direction and it's looking like we're all going to be together in person again. Not only to help learn, educate, and bond face to face, but to celebrate. We're looking at how far we've come as an industry and at what the next 75 years holds for the RIA," Dolan said.
The Industry Stands UNITED
In 2020, the RIA put a big focus on working with third party consultants — helping RIA members voice what they needed from them, and also learning what third party consultants needed from RIA members. Because of this, the RIA has given its members a powerful, unified voice.
The Expo will have that same focus on unity, not only in working with third party consultants, but within the RIA itself.
"The RIA has come a long way in unifying people across the country, and unifying some of the larger national companies with more regionally-focused companies. It's showing we're all in this together," Dolan said.  "I think in the last year or two, there's been a lot of push toward unifying us with people outside of our direct industry, not just those we regularly interact with."
In this spirit, some of the more established and seasoned RIA members will serve as panel speakers, sharing their stories with members who might have not been in the industry at the time they were just starting out.
"There's some groundwork that's been done by people who've been around a long time, and there are some impressive feats that have been accomplished," Dolan said. "Allowing those members to share those moments with members who have maybe never heard these stories, weren't yet in the industry when they occurred, or weren't even alive yet is a great way to show them our history."
Programming for the Future
In "The Restoration Industry's Response to Major Events: 9/11 and Hurricane Katrina," Rusty Amarante of BELFOR Property Restoration and Damon Gersh, Chief Executive Officer of Maxons Restorations, Inc., will share their hands-on experience in the significant role the restoration industry played in the management of these unthinkable catastrophic events. They will speak about behind-the-scenes events and lessons learned. "How I Built My Business: Hear from Titans of the Restoration Industry" will give attendees insights from CEO leaders on how they started their businesses and an inside look on how to become a "titan" in the industry.
Dolan hopes that the sense of unity and appreciation that the RIA has instilled in the conference is felt by all attendees, and for years to come.  She also hopes it will show all the good work the RIA has done in the industry.
"I'm looking forward to seeing how RIA has really made a difference, how it has taken on these big issues and ideas in the last couple years and made movement on them in a way that has never been done before. It's something that can bring this industry together and make us all stronger."

Want to register for The International Restoration Convention + Industry Expo? Visit convention.restorationindustry.org for more information!