Success!: 2023 International Restoration Convention and Industry Expo Thrives in Orlando
This April 24th, 25th and 26th marked the most attended and most robust International Restoration Convention & Industry Expo. The gathering, which took place at Orlando's Rosen Shingle Creek Resort, convened more than 1,000 restoration professionals from across the United States, as well as Canada and Australia, for a fast-paced three days of continued education and networking amidst the palm trees and balmy breezes of central Florida.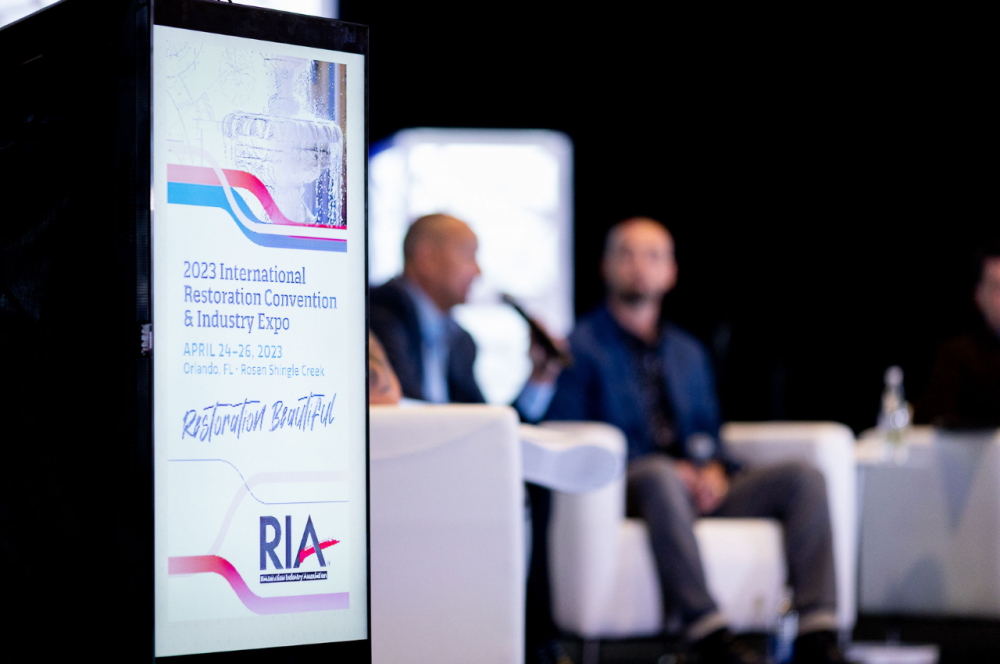 Filled with learning opportunities, the 2023 International Restoration Convention & Industry Expo offered attendees the chance to select one of four pre-convention courses through which they could bolster their industry knowledge and earn credits towards the Restoration Industry Association's (RIA) Designation Pillars. Among the pre-convention courses offered were a Project Management Course—which guided attendees through the full life cycle and flow of a project (from project initiation, planning, execution, and project performance all the way to project close) and a certified Xactimate Pricing Consultant Course which targeted experienced Xactimate users looking to become more familiar with the software's pricing methodology. The other two courses, Building Construction and Science and "Time is Money" proved popular as well, with the latter focusing on estimating efficiencies in mobile claims and hosted by the CoreLogic Learning and Development Team.
The International Restoration Convention and Industry Expo's sessions centered around business growth and visibility and featured a variety of industry experts sharing knowledge with the aim of helping conference attendees take their restoration businesses to the next level. The event's featured keynote speaker was Jim Ryerson of Sales Octane. In an address that resonated with attendees, Ryerson discussed networking within RIA, trumpeting the message: "People buy from who they know, like, and trust."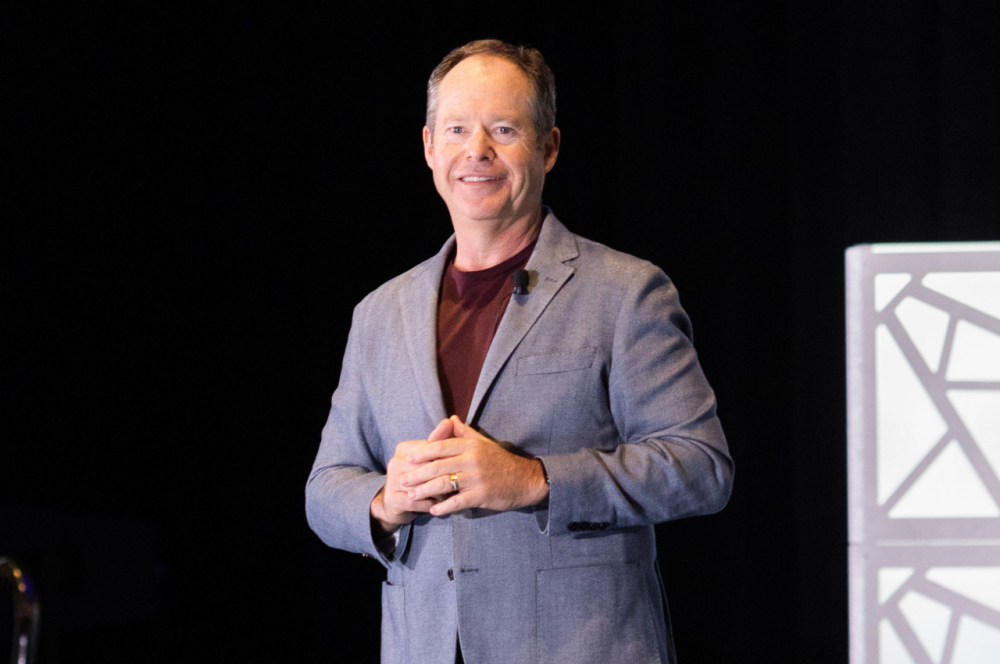 Other popular sessions placed their focus on logistics like SEO, designation roadmap, sales for operations, roundtable discussions with Xactimate and CoreLogic, and third party administrator(s). A post-convention survey showed that attendees found the keynote speaker and both pre- and in-conference courses immensely productive.
A packed-full exhibit hall was another major benefit to the convention's attendees, offering new resources and technology—from the 112 different sponsors and exhibitors gathered—to further build and grow their respective restoration businesses. The exhibit hall was bustling throughout the event  and served as a place for convention attendees to exchange methods, approaches, and some of the products and services that have helped them on the road to success in the restoration industry.
Celebration took center stage at the RIA convention's Town Hall on the morning of Tuesday, April 25th. The morning saw RIA announce a significant 15% increase in membership since December 2022 and the creation of an entirely new membership dues model. Convention attendees were further informed about the release of RIA's Advocacy and Government Affairs Committee's new cost accounting margin and markup infographic and calculator and the release of 2022's Third Party Administrator scorecard which ranks TPA programs across a variety of indicators. Finally, the Town Hall served as the venue for the presentation of the prestigious Golden Quill, Pete Consigli Scholarship, and Volunteer of the Year awards (congratulations to Jeff Jones, Jordan Frazier and Norris Gearhart, respectively).
While placing its primary focus on the industry's best education and networking, the 2023 International Restoration Convention & Industry Expo wasn't all work. A fun-filled golf outing put on by the RIA's Advocacy and Government Affairs (AGA committee) kicked off the convention and saw 60 industry professionals take to the renowned Arnold Palmer-designed Shingle Creek Golf Course. On the following evening convention attendees were invited to kick back and relax at a rocking industry party sponsored by Sunbelt Rentals.
Asked about his first RIA convention experience as it was happening Cody Stainton of Answer Force remarked, "It's been a great experience, there are a lot of great people here. You really get a broad overview of what goes in to making this industry the powerhouse that it is."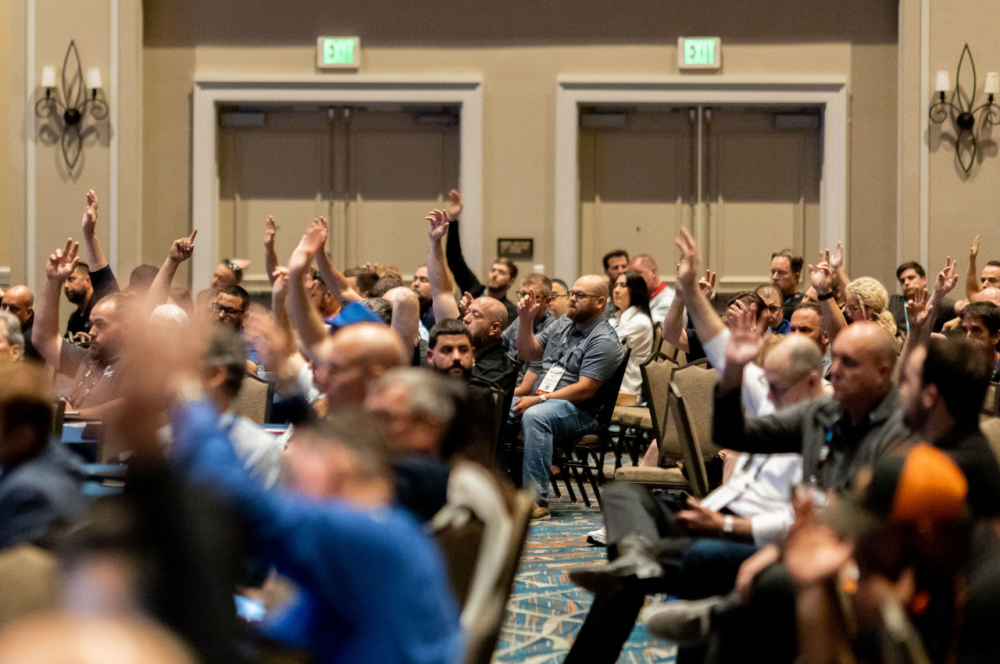 When asked why he chose to attend this year's International Restoration Convention & Industry Expo, Josh Cox of Resilience Force had this to say, "I attend because it's a perfect opportunity for us as a company to 1). Learn the landscape of restoration and what's happening right now and 2). To make tons of contacts that are going to help us in our business even in this upcoming hurricane season."
Stainton and Cox weren't the only attendees showing enthusiasm for the event as post-convention surveys and on-site interviews revealed that participants thoroughly enjoyed and found hugely beneficial this year's restoration convention and industry expo—the biggest ever—and that they eagerly await next year's event which will take place April 8-10, 2024 at the Hyatt Regency in Dallas. Visit restorationindustry.org for more information. We'll see you in Dallas!
View all photos from RIA 2023 on Flickr!