That's a Wrap: RIA Looks Back on a Year of Advocacy and Forward to Industry Change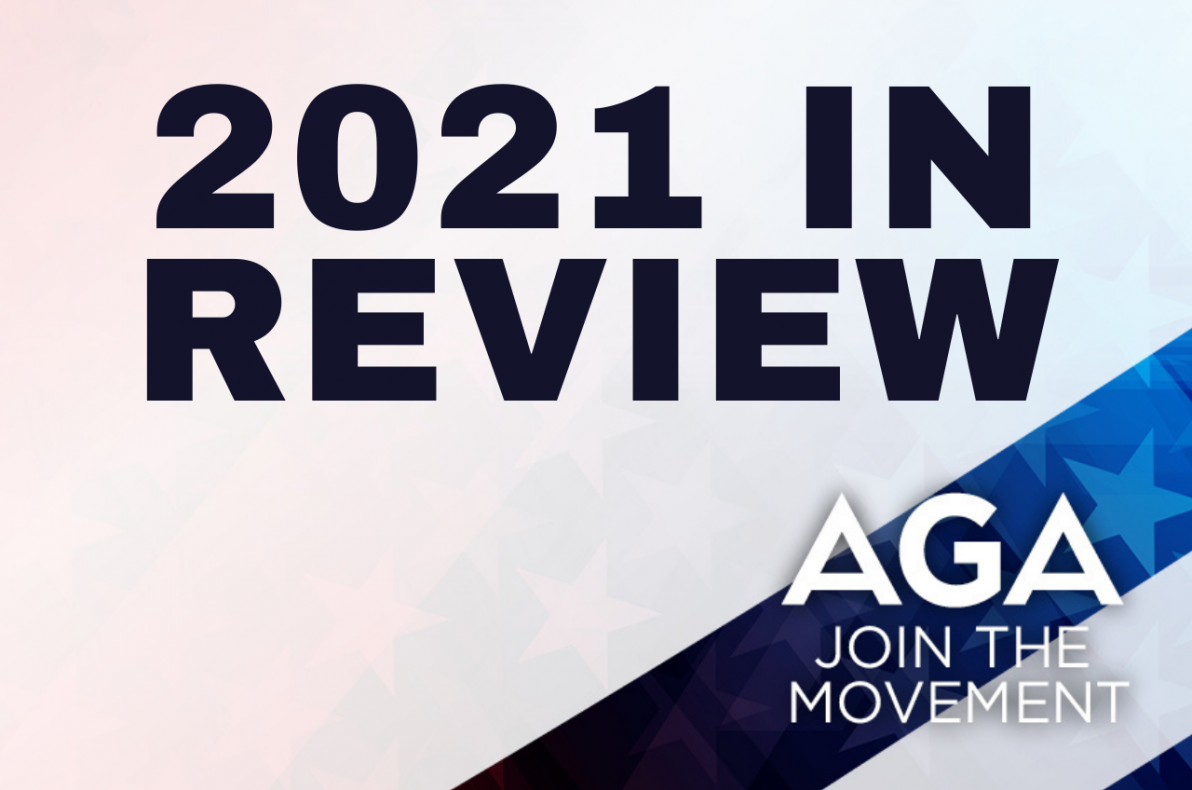 As another year at the Restoration Industry Association (RIA) draws to a close, there is a lot to celebrate. One of the RIA's major achievements over the past year has been the continued work of the Advocacy and Government Affairs (AGA) Committee. Not only does the committee have a list of industry-improving accomplishments from 2021 to look back on but it also has a strategic vision for the future to look forward to. The work the AGA has been doing has contributed to unifying the restoration industry, and the committee will be carrying that work on with new initiatives in the coming year.
2021 in Review for Advocacy and Government Affairs

The Advocacy and Government Affairs effort has been an important focus of the RIA since the spring of 2019. It has been making bold strides for restoration contractors since its inception, and it will be developed even further in 2022.
Over the past year, the AGA Committee has taken numerous successful steps toward improving the state of the industry as a whole.
"Deviation from Standardized Price Lists":

A peer-reviewed pricing position statement for restoration contractors, will help restorers respond to the challenges presented when insurance carriers and their partners attempt to prohibit deviations from standardized price lists.

New Peer-Reviewed Pricing Position Statement on New Construction Price Lists:

This recently released statement addresses the issue of insurance carriers and their partners attempting to apply "new construction" pricing to property damage restoration projects.

The

RIA Assignment of Benefits and Insurance Bad Faith Law - 50-State Reference Guide

:

Free to RIA members, this is a guide to help restorers navigate the claims process, serve as a training tool for restoration personnel, and be summarized and incorporated into written and oral communications with policyholders, consultants, insurers, and attorneys. It can also be used in litigation.

"Face the Advocate":

This

session

, presented at the 2021 Convention, featured Ed Cross's interview with Jonathan Miko of Alacrity Solutions and Kevin Reilley of Westhill to discuss concerns of contractors working with third-party administrators (TPAs) as indicated in the RIA TPA Scorecard report.

Xactimate Industry Trend Reports Video:

 The Advocacy and Government Affairs (AGA) Committee shared an insightful video from Ben Justesen, President of JRCC and Chair of the AGA Pricing Task Force, on how to access Xactimate Industry Trend Reports.

"The State of the Restoration Industry":

The RIA presented this virtual event live in March 2021. Mike Fulton, President of Xactware, discussed pricing estimates and updates on Xactimate tools to assist restorers in the estimating process.

RIA Town Hall Industry Briefing, July 2021:

At the July

town hall

, RIA provided key updates and answered questions about AGA issues, including carriers denying third-party testing for contaminated losses, contractors getting paid, and assignment of benefits.

RIA Industry Briefing, December 2021:

At the December

industry briefing

, Mark Springer, CR, President of RIA, called for nominations for a new RIA Pricing Advocate position, reviewed the new construction pricing position statement with Ben Justesen, and discussed data privacy and pricing issues with Garret Gray, Managing Director, Insurance Claims with CoreLogic.
Looking Ahead to 2022: Call for Pricing Advocate Submissions

December's call for nominations for a new RIA Pricing Advocate signaled the launching of a new initiative toward improving the restoration ecosystem by sharing information about estimating and pricing.
Ed Cross has been working as RIA's restoration advocate in addition to running his own law firm. "Ed has made tremendous strides with RIA, especially with third-party consultants, but we have found that with the area of estimating and pricing, we have a full-time job," said Mark Springer.
Cross will continue to focus on issues related to TPAs and TPCs, but now that the board of directors has decided to hire a second restoration advocate, there will be a continuous dialogue happening between the various estimating and pricing platforms in the restoration industry. The new advocate will be able to share pricing information with RIA. "This will help us build bridges and improve the restoration ecosystem," Springer said.
RIA is adding the new position in 2022, and in the meantime, the search for the right person for the role is on. The board of directors is seeking someone who will be able to use RIA's member-provided restoration industry information to educate various pricing platforms on restoration work.
A search committee will be launched in January to be in charge of the hiring process, and if you have anyone in mind who would be a great fit for the position, you are welcome to submit their name as a nomination to the committee.
"We're excited to share with the entire industry the results of this critical effort over the years to come as we continue to speak for restoration contractors to be their voice and work toward unifying what has been a very fragmented industry," Springer said. "It's a bold step, and we're excited to see where it's going to take the industry."