Pete Consigli Bio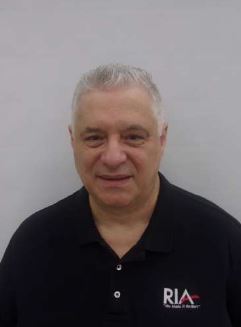 Pete Consigli is a Restoration Industry Association (RIA) Certified Restorer (CR) and Water Loss Specialist (WLS) and has been a member of the Restoration Industry Association since 1977. Over the years he has been an active volunteer and filled various association leadership roles. Pete is widely recognized as RIA's "Resident" Historian and an archival resource to the industry. In 2008, Pete received RIA's most prestigious honor for excellence in restoration, the Martin L. King award. In 2012 RIA made Pete the second honorary member to its association, only the third such honor in RIA's 70+ years.

In 2015 in Dallas Texas the Indoor Air Quality Association (IAQA) inducted Pete into the IAQA Hall of Fame. Pete has been an adviser and bridge between the restoration industry and IAQ and Building Science communities since the 1990's. Pete has represented RIA in support of collaboration with the IICRC and Purdue University's Disaster Restoration and Reconstruction Management (DRRM) program. Pete has advocated for RIA at IICRC meetings and events. He has provided guest lectures to the DRRM students assisting with internships & employment in the industry.
Pete has been a longtime contributor to Cleaning & Restoration (C&R) magazine having also served on its editorial advisory committee. He is RIA's former Adviser for the Water Loss Specialist (WLS) certification designation and prep course facilitator, who no enjoys Emeritus status as one of the WLS program's founding fathers. When asked, Pete advises RIA leadership and staff on matters impacting the association and its mission to educate, advocate and elevate the industry's stakeholders. Pete likes networking with and supporting RIA members to fulfill their motto, "We Make it Better, We Promise!" In his 5th decade in the industry Pete enjoys his reoccurring role on IAQradio as the "Restoration Global Watchdog. He is well known as the Building Science Summer Camp's "Executive Chef Emeritus".
Phone: 813-758-2801 (US Eastern Time Zone)
E-mail: pcpathfinder@yahoo.com
Updated: September 2020