Sunbelt Rentals Affinity Partnership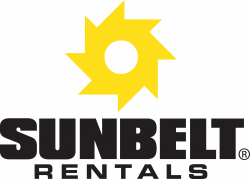 We lead the industry when it comes to meeting customer needs and exceeding expectations.
Sunbelt Rentals is committed to being a preferred supplier to RIA and its subsidiaries, and with our National Account partnership, we can further support you with the information and resources you need.
RIA members receive significant rental discounts and may be eligible to receive a volume allowance % back on their Sunbelt Rentals.
We help you manage your rental account and provide access to additional resources available exclusively for RIA as a result of our partnership including safety training and access to the Sunbelt app.
Additionally, when you participate in the affinity program, RIA receives a volume allowance from Sunbelt Rentals that is used to support the association's programs and services.
We look forward to serving all your equipment rental needs.
Sign in and sign up below! You must use your RIA member login to sign up. Not yet a member? Join Today!