Restoration Industry Association (RIA) Mentor Program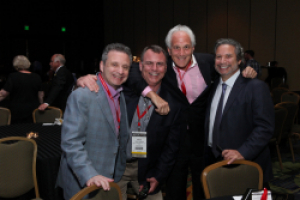 Save yourself years of suffering. Save yourself from making years of mistakes trying to figure out how to run a business successfully. Discover the right actions and practices to take today. 
If you want a different result tomorrow, you have to do something different today. Join the Restoration Industry Association Mentor Program today, and take a step toward a better future tomorrow!
RIA sits at the intersection of a long-standing tradition of best practices, the best restoration industry education for existing members, and preparing our newest and youngest members for a life of success.
Our commitment to these three areas is what makes RIA a powerful force for the good of the industry both today and for the future. 
Purpose:  To empower new business owners, as well as the younger, next generation of restoration professionals by connecting them to the wisdom and experience of long-standing members of RIA. 
Intention: At RIA, we believe in providing mentoring relationships that thrive on cooperation and partnership.  We serve both existing and the next generation of leaders who are seeking mentorship guidance at all levels of the business by sharing the wealth of available resources, wisdom, and experience of successful restoration professionals.
This guide will walk you, our newest mentor, through some of the components that make RIA Mentoring unique, as well as our most commonly asked questions. You'll also find best practices provided by our current mentors.