Winter Storm Resource Hub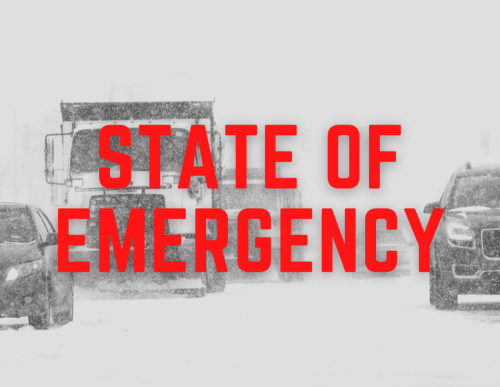 The Restoration Industry Association (RIA) is sharing the following resources for restoration contractors as they work to stabilize and restore structures in the wake of Winter Storm Uri. 
It is clear that Winter Storm Uri will result in unprecedented demand for restoration services that will far exceed the available restoration services industry manpower and equipment available to address such an event. Further complicating matters is the ongoing impact of COVID-19 which places additional strain on an already taxed workforce and supply chain. These constraints will have significant implications in commercial buildings where wet materials may be impacted by moisture. Especially in commercial settings, wet materials require testing for hazardous materials including asbestos, lead based paint, and silica. The EPA and OSHA, in addition to local and state authorities have stringent requirements for removal of materials that contain these hazards.
RIA recognizes the need for clear guidance on these issues in the wake of this unprecedented weather event. We are partnering with IICRC and other industry associations and stakeholders to advocate for updated guidance on these issues, as well as developing resources to help restorers address stabilization of structures and address key health and safety issues.   
Below are links to current guidelines and resources related to these issues. Restoration contractors are advised to consult with state and local authorities related to additional guidelines and requirements. Be sure to check back often for updates related to additional guidance and information as it becomes available.
2021 Winter Storm CAT Events - A Report for Professional Cleaning and Restoration Contractors, First Edition, February 25th, 2021
RIA, IICRC and AIHA are pleased to release this new report prepared by a wide range of experts from the cleaning, restoration and industrial hygiene professions as preliminary assistance for contractors to begin formulating a plan to manage the risks arising from efforts to provide mitigation services related to the 2021 winter storm CAT events. It is important to note this report, and the processes described in it, are not intended for the general public. Although there is a wealth of excellent information in this document that can be useful to building owners, property managers, the healthcare industry, and other stakeholders, the primary focus is directed to the professional cleaning, restoration and remediation industries. 
Download the Winter Storm CAT Events Report
U.S. Environmental Protection Agency (EPA)
 
Occupational Safety and Health Administration (OSHA)
 
State Resources
 
Asbestos Resources by State
 
Download RIA Asbestos Fact Sheet (Short Version)